Philosophy
How I work
Even from an early age, I always have been fascinated by art and the idea of beauty. While I am still developing my skills, I have the necessary vision to offer versatile styles and techniques. Maintaining healthy hair structure as well as creating a unique look for every client is my priority.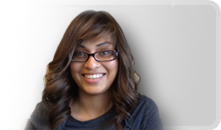 Suspendisse vitae nulla vitae nisi vestibulum malesuada ut ac mi. Ut eu ante libero, nec suscipit urna. Duis ac enim nibh, sed aliquet libero.
Services
What can I do for you
My services Include styling hair and Make-up. I strive to be innovative and keep my work fresh and current , If you can't make it to the salon, afterhours & offsite services can be arranged by appointment
The most natural and least damaging method! Using high-grade, 100 percent human hair for optimum natural texture allows for easy curling, straightening, and blow drying. Since the hair extensions are pre-bonded, proper maintenance means the user only can completely remove and/or reuse them at a later time but, also make them last for 2 to 3 months. Extensions are especialy perfect choice for anyone not keen on changing their hair color permanetly, there is a variety of colors available allowing for a highlighted look if desired. Seamless extensions are also available. Prices Start @ Microbead__ Consultation Required For Pricing Seamless__ Consultation Required For Pricing

I offer unique men's and women''s haircuts for every hair type - get the haircut that not accentuates your features but also works with your lifestyle! helpful tips on self-styling and hair maintenace are also provided for free with every cut. Prices Start @ Cut, Style, BlowDry $32 Haircuts $14

Frequent use of this service (with little maintenace between services) is proven to make regrown hair softer, thinner, and sparser. So whether it's eyebrow shaping, upper lip hair removal, or full facial waxing, you will leave care- and hair free.

Prices Start @ Lip $10 Brow $11 Face $40

If it's naughty curls you're worried about, Keratin Hair Straightening is a very popular method to permanetly eradicate this trouble. Painless and non-abrasive, it does not contain formaldehyde, a harsh chemical that leaves hair unhealthy. Instead, this keratin based product contains protein found naturally in hair, to rebuild and rejuvenate for 3 to 6 months with regular use of sulfate free shampoo and conditioner. I recommend Keratin Hair Straightening to clients with lightly colored or non colored hair.

Prices Start @ Flat Iron $25 Keratin Treatment $120

Get treated with a shampoo blow-dry for a simple girls' night out or elegant glamour during a special dinner date. Improve your evening look with class and style by indulgingin shiny , voluminous, and bouncy hair. The joy of hairstyles is that you and I can create a special one just for you!

Prices Start @ Blow Dry & Style $25 Updo $40 Formal $35

Boost your choice of hairstyle with my hair coloring service! The possibilities are endless — and you'll have a sun-kissed glow and truly three-dimensional hair! Say good-bye to grey hair and bring back a youthful look with a thorough camouflage or subtle covering. To go for an easy-breezy new color with little or no maintenance, indulge in the latest ombré trend! Keeping your darker toned roots with a gradual fade into a lighter tone at the ends means a more natural appearance for your hair. Go even further with your signature look by adding a few light streaks of balayage (hand-painted highlights).

Prices Start @ Color Touch Ups $30 Solid Color $40 Partial Highlights $75 Full Highlights $80

Want flawless make-up and a personlized hairstyle for a remarkable , fabulous look on your wedding day? Then let's achieve it together! My being certified in this area by the San Francisco Makeup Institute will help put your mind and looks at ease on your big day.

Prices Start @ Bridal Trial Pkgs__ Consult For Pricing Make-up__ Consult For Pricing
Projects
Recent projects that i've been involved with...
2012 Music video shoot for luz maria and her single "I dont care".This video shoot was fill in the blank and then say a few things maybe about who was there or somthing. link to video . "I Dont care" video 2012 photo shoot with mayra saldana at 707 2012 Photo shoot for central californias families first magazine. where i did the hair and give some details possible link to there site or what ever you want In the 2011 Fresno Fashion Week, I was in charge of hair and make-up for a men's line, "Huache" by designer Alfredo Sanchez.
Collaborations
What if photography
who
who
who